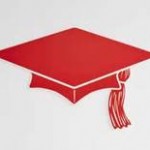 Hey 2017'ers!
Reunion and Commencement Weekend 2014 is fast approaching (May 22nd-May 25th), and we need student employees!   Aside from getting paid, you'll also have the unique opportunity to help out with one of Wesleyan's biggest events, make lasting connections with alumni, and represent the student body to hundreds of visitors and guests. Potential jobs include working at the Registration site, being a Camp Cardinal Counselor, escorting guests around campus in shuttle vans, and much more!
To apply for a position, please fill out and submit the student employee application, available here.  Applications will be accepted until Friday, April 11th at 5:00 PM, and we will notify you of your employment status no later than Wednesday April 16th.
There will be a mandatory student employee meeting on Tuesday, May 20th in Exley Science Center 150, at 5:00 PM.  If you are hired, you must attend this meeting to receive your work schedules, event staff T-shirt, and other important event information.
If you have any questions, please contact us at apr.interns@gmail.com or 860-685-2678.
Thanks for your interest!  Best,  The Interns