To Members of the Class of 2017,
This year, Wesleyan has greatly increased the number of first-year writing seminars (FYS) for its first-year class. These classes will introduce students to a variety of topics ranging from volcanoes to music in downtown NYC. Some of these classes are quite focused; others provide a sweeping introduction into an interdisciplinary area of study that may be new to first-year students (e.g., Environment and Society in Africa). All of these classes, however, will emphasize the importance of writing at the university level.
These classes have been designed with you in mind. Students in first year seminars will become familiar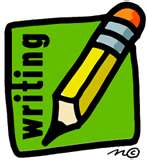 with the methods used to collect, interpret, analyze, and present evidence as part of a scholarly argument. Faculty teaching these classes will also highlight the type of writing associated with their respective disciplines, and help students develop, compose, organize, and revise their writing. All first-year seminars will have assignments totaling at least 20 pages, and will feature oral or written feedback on student writing; many will also employ peer-mentoring and writing tutors. FYSs are limited to 15 students.
FYS classes can be found at: https://iasext.wesleyan.edu/regpro/!wesmaps_page.html?crse_list=FYS&term=1139&offered=Y#fall
Some new ones will soon be added, so you may want to check on the list from time to time.  There are also other first-year seminars and gateway courses offered, so you have a wide range of classes from which to choose.
Sincerely,
Professor Andrew Curran, Dean for the Humanities and Arts and Coordinator for the FYSs