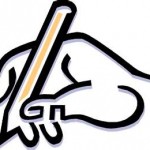 If you're an articulate writer, organized student, and all-around gregarious person looking for a job next year, look no further. Apply to be a writing tutor!
The Writing Workshop is currently hiring Workshop Tutors, Course Tutors, and Writing Mentors for the Fall 2014 and Spring 2015 semesters. 
 Tutors will be compensated for one semester of work with a $400 stipend and 1 course credit in English. All tutors are trained in ENGL 491/2, the Ford Teaching Seminar, a one-semester course that meets on Tuesdays from 12-1 PM. 
 To learn more, visit our website. Please direct any questions to Professor
Anne Greene, Director of Writing Programs (agreene@wes or ext. 3604).