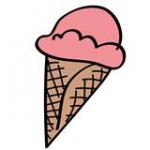 Wesleyan Let's Get Ready Froyo Fundraiser
Let's Get Ready is a free SAT tutoring and college counseling program that serves underserved high school students from Middletown and Meriden. Our students are from low-income families (they receive free or reduced-price lunches at school) and/or are first-generation college-bound students. 
From Monday April 7th through Sunday April 13th, FroyoWorld has generously offered to donate 20% of your purchase to the Wesleyan Let's Get Ready program. It's the perfect excuse to get froyo three (/ten) times in a week and celebrate the fact that we're finally, finally getting some good weather.
FroyoWorld is located at 386 Main St.  They are open until 10 p.m. Sun.-Thurs. and 11 p.m. Fri.-Sat.
*****In order to make your purchase count, please remember to tell the cashier that you're participating*****