Hey 2017'ers,
I hope you have had a great orientation and are ready for the first day of classes tomorrow, Monday, September 2.  It has been great meeting so many of you already!!  You now enter two weeks of drop/add, which ends on Friday, September 13.  If you are going to add or change courses during this time, consult with your faculty advisor and try to make the changes as soon as possible so that you keep pace with the coursework.   Please don't hesitate to contact me if you have any questions about this.
CHECK YOUR SCHEDULES – DROP/ADD PERIOD
During drop/add, check your schedule for accuracy—the right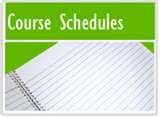 section, the right departmental or program designation, and the right grading mode (letter grade of CR/U, if the course offers an option).  Make sure that you are in fact enrolled in all the classes you are attending!  You cannot change the designation or the grading mode option after the drop/add period.  After this comes the withdrawal period, when you will need to petition to make any course changes, so CHECK YOUR SCHEDULES!
WITHDRAWAL PERIOD
The withdrawal period begins on Saturday, September 14 and goes through the tenth week of classes.  During this time, besides no changes in grading mode or course designations, dropping a course will be noted with a "W" for "withdrawal" on your transcript.
CONNECTIONS!
Check out the email I sent about the Connections—a program where you are matched with a faculty or staff mentor and an upperclass student, both of whom can serve as a good touchstone for you and answer your questions about the University and life at Wes on a one-to-one basis.  It's a great way to get connected with the Wes community!
DROP-IN HOURS/APPOINTMENTS
If you want to consult about courses or academic direction or just talk about how things are going for you as you settle into Wes, please do not hesitate to come to my drop-in hours, listed below.  I also will be sending out notes so that we get a chance to meet, so don't be surprised if you get one!  Drop-ins are first-come, first-served and you can sign up for a meeting on the sheet outside my office door.  If you would like longer than a 10 minute or so meeting, please contact Camille Martin, my administrative assistant, at x2758 or csmartin@wesleyan.edu to schedule a time that's good for you.  Any question is a GOOD question, so please stop by to see me.
Have a great first week of classes and check out the great programs offered during extended orientation this week!
Best, Dean Brown
Drop-in Hours:  M–2-3 p.m.   T–3-4 p.m.   W–5-7 p.m.   Th–11 a.m.-noon   F–2-4 p.m.