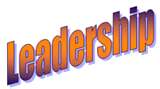 In case you missed this earlier…
Dear students,
A vacancy has opened on the Wesleyan Student Assembly for which we would like to offer you the opportunity to apply. This position includes full voting membership on the Assembly as well as membership on the Student Affairs Committee, a standing committee of the Assembly. Details are below.
One (1) position for membership on the Student Affairs Committee.
This position includes full voting membership on the WSA.
The Student Affairs Committee (SAC) is composed of one chair and six members who together oversee and make recommendations on university student life issues. Members get to work on a range of issues and form relationships with key administrators and student leaders in residential life, judicial policy, fire safety, public safety, alcohol and other drugs, student health, and overall campus climate. One of the most versatile WSA committees including over seven subcommittees, SAC plays a key hands-on role in crafting administrative policy and advocating for student interests in major school decisions.
TO APPLY:
Please submit a 300 word statement of interest to wsa@wesleyan.edu. Please be sure to include your name, class year, and the position for which you are applying. If you wish to apply for multiple positions, please submit separate statements. The deadline is Friday, February 21st.
 
Please also obtain a brief letter of recommendation from a Wesleyan student. The student should submit their letter of recommendation separately, and should be sure to include their own name and class year as well as that of the recommendee.
The best candidates will be contacted for an interview. All candidates will receive receipt of their application and a notice of their status by Sunday, February 23rd.
Please direct any questions to wsa@wesleyan.edu. I look forward to your applications.
Thank you, Andrew Trexler, Vice President of the Student Body, Wesleyan Student Assembly