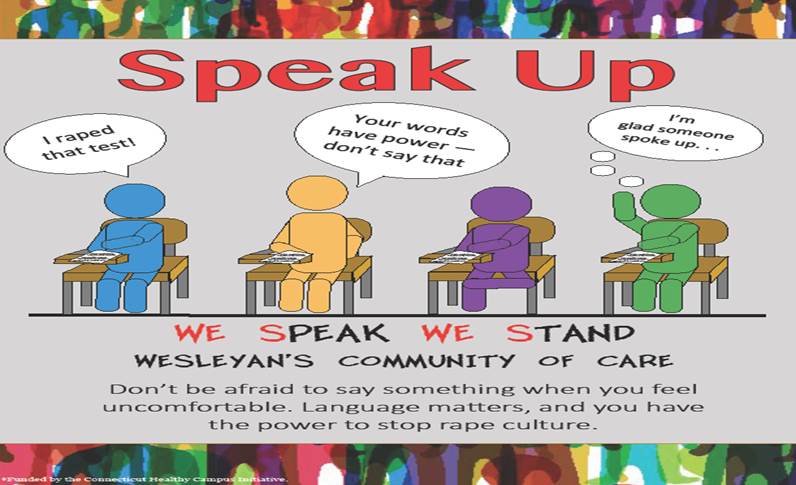 Are you interested in preventing sexual violence and creating a safe space for survivors on campus?
 Do you want to develop and implement innovative sexual violence prevention programming at Wesleyan?
Do you want to build your leadership skills, work with students and staff and improve Wesleyan culture?
Will you be on campus during the 2014-2015 academic year?
Did you answer "YES" to all these questions?
 Great, we've been looking for YOU!
Apply to be the Sexual Assault Response Team Intern for the 2014-2015 academic year!
 Applications Due 12pm on Thursday, March 6th.
 Interviews will be held during the week of March 24th.
 Questions about a day in the life of the SART Intern, contact Rachel Verner.
 Questions about the application process or sexual violence initiatives on campus, contact
Alysha B. Warren, LPC (Therapist/Sexual Violence Resource Coordinator).