I was fortunate to spend this past summer doing what I love – traveling, volunteering and, of course, working! For the first few weeks, I was in Thailand where I traveled on the weekends and worked full-time during the week at an emerging ecommerce firm. As a data analyst, my primary role was to create business intelligence reports and from my experience, the importance of Microsoft Excel or higher-end data processing tools cannot be overstated if you want to be an analyst of any kind. I also got to meet with a few Wes students and alumni during my trip which was just terrific (as well as my first time meeting Wes students off campus).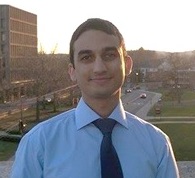 After returning to the States, I took a few days off before I began working at a management consultancy firm based out of Philadelphia. This was my first time working for such a company but I grew to love my assignments very quickly and about a month later, I was humbled with an offer to continue working part-time once the school year would start. I have now been with the company for more than four months and plan to continue at least through the calendar year. In my experience, the core skills conducive to success in consulting are research, data analysis and report-writing. The ability to convert fairly vague assignments into concise, meaningful reports, often from scratch, is very highly valued because it is essentially the grunt work that senior consultants don't want to or don't have the time to do.
Entry-level consulting is often grueling work, but I was still able to squeeze out some spare time during which I volunteered as a tutor and college admissions mentor primarily for high school students – something which I have also chosen to continue after coming back to school. Of course, not every endeavor was a rosy success this summer – my attempts to learn Mandarin through Coursera have left me with little other than knowing how to count, offer greetings and say some random words which I will probably forget before ever getting a chance to use! But in any case, I think I met or exceeded all of my targets for this summer and I look forward to a terrific (and busy) junior year at Wesleyan!