Hey 2017'ers,
Here is information concerning grading mode changes for a course with a grading mode option: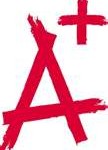 In courses in which students have a choice of grading mode, the final choice must be made by Friday, September 26 at 5:00 p.m.
If you wish to change the grading mode of a course in which you are currently enrolled, you must do this by completing the grading mode change form and submitting it to the Registrar's Office no later than fourteen days after the drop/add period ends—September 26 at 5 p.m.  
Whether a course has a grading mode option is listed in the course's description in Wesmaps.  If it does not say "Student option" under Grading Mode, then it only has one grading mode and there is no option.   
Best, Dean Brown