FROM THE OFFICE OF INTERNATIONAL STUDIES –
RE: APPLICATIONS FOR WESLEYAN'S PROGRAMS IN BOLOGNA, MADRID, AND PARIS FOR SPRING 2015
This is a reminder that applications for SPRING 2015 for the Wesleyan-administered programs in BOLOGNA, MADRID, and PARIS are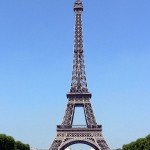 due WEDNESDAY, OCTOBER 1 BY 5:00 P.M. This is a firm deadline and late applications will not be accepted. Applications must be turned in to the Office of International Studies, 105 Fisk Hall.
Effective this semester the Wesleyan "Permission to Study Abroad" application doubles as the application to these three programs. If you have already done the steps noted BELOW, the application and checklist are in your portfolio.
If you have NOT been in our office this semester, the process is as follows:
Go to the "Academic Career" section in your student portfolio and click on the "Study Abroad application and information" link. This takes you to our landing page and you must:
Read the four documents (General Regulations for Study Abroad, Financial Regulations, Academic Regulations, and Responsible Study Abroad).
Complete the "Initial Inquiry" form and click "submit."
Come to our office for an advising session during our drop-in hours (M-W-F 10-noon; T-TH 2-4 p.m.) If you cannot make any of our drop-in hours, please call for an appointment.
After your advising session you will be given access in your portfolio to the Permission to Study Abroad Application and Checklist which you must complete by the October 1 deadline. The application consists of 7 documents, 4 of which are online.
Best, Gail Winter, Assistant Director of Study Abroad, 105 Fisk Hall, 860 685 3006, www.wesleyan.edu/ois