Dear Students,
Ever feel like there is something you wish you could change about Wesleyan? Are you interested in setting policies concerning financial aid, residential life, student life, academics, dining, social justice, and other campus issues? Do you want to be involved with the allocation of money to student groups? Are you looking to serve your fellow students and the greater Wesleyan community?
If so, you should consider running for a spot on the WSA. If you are interested, election petitions are due at 5:00 PM on Friday, September 13th to the WSA office on the bottom floor of Usdan. If the office is closed, you may slide the completed petition under the office door.  A mandatory candidate meeting will then take place at 5:15 PM on the 13th in Usdan 108.
Freshmen should complete the Class of 2017 Election Petition with 25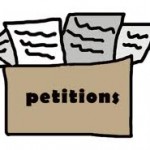 signatures from members of the Class of 2017. Sophomores, juniors, and seniors should complete the At-Large Petition with 25 members from the classes of 2014, 2015, or 2016. Printed copies of the petitions can be picked up in the WSA office on the bottom floor of Usdan.
Along with the petition, candidates should read the attached election guidelines, and should send a 150 word or less statement to wsa@wesleyan.edu by 5:00 PM on the 13th.
Voting will be open from 12:00:01 AM on Monday, September 16, 2013 to 11:59:59 PM on Friday, September 20, 2013.
If you're looking to change Wesleyan and represent your friends, classmates and fellow students, then the WSA is the place for you! Please email us (wsa@wesleyan.edu) or check out out website (http://wsa.wesleyan.edu/) if you have any questions or concerns.
Jacob Musinsky '15, Chair, Elections Committee, Chair, Organization and External Affairs Committee Coordinator, WSA