2017'ers,
I hope all is going well!  Can you believe that on Saturday, September 28, it will be four weeks since orientation began?  Time flies, and yet, so much is packed into each day that it seems like ages ago!  I hope that you are getting settled into your classes and a rhythm for the semester.  If not, let's talk and strategize.
TUTORING & ACADEMIC SUPPORT
If you are struggling with the material in a course, please meet with the professor AND with the TA for the course.  The professor has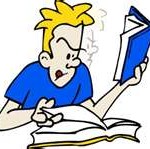 office hours just for this reason—to meet with you to answer questions!  The Math Workshop and the Writing Workshop also offers help for work in math and writing across the disciplines.  If, after having tried these and perhaps other resources, you find that you are still struggling, then submit a request for a peer tutor by going to the class blog to get help with course content.  You will need to have talked with both your instructor and with me.  You also might find that your concern about a course is more related to how to study a particular subject or with reading retention/speed or note-taking, so a peer advisor would be a great connection in this case.  If you have questions about any of these things, please do not hesitate to contact me or your faculty advisor.
EMAIL
Email is an official means of communication at the University, so it is imperative that you check your Wesleyan email at least once every day.  There is also an email protocol that will help you to better communicate with faculty and staff.  Check out Faisal Kirdar's Sept. 9 blog post at http://peeradvisor.blogs.wesleyan.edu/ for how to email your professor.
FREE MOVIES AT METRO 12 ON SUNDAY, SEPT. 29 FOR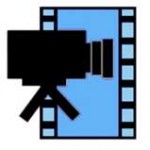 2017'ERS
Yes, it's true.  All day. Movies. For free.  Brought to you by the 2017 Class Council and Metro Movies with a free small drink and popcorn provided by New Student Orientation and the Office of Student Activities and Leadership Development (SALD)/Student Affairs.  Be there!  2017'ers only.  WES I.D. REQUIRED.
CLASS BLOG
Check out the Class of 2017 blog.  Lots of events posted.
If we haven't met yet, please stop on by and if we have met, let's meet again!  Come in with questions or just to chat, either during drop-in hours, listed below, or by appointment (call x2758 to schedule a time).  Look forward to seeing you soon!
Have a great weekend!  Best, Dean Brown