Dear members of the sophomore class,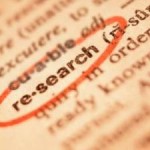 Are you planning to declare a major in History this year?  Do you think you might study abroad in the fall semester of your junior year?  And are you ready for the intellectual challenge of a lifetime?
If the answer to these three questions is "yes", then you should consider taking HIST 362 this fall.  This course is required of all History majors and is supposed to be taken in the fall of the junior year.  It is only offered in the fall semester every year.  The History Department has decided to open one section of this course this fall to prospective majors in the sophomore class.
Questions?  Email wpinch@wesleyan.edu.